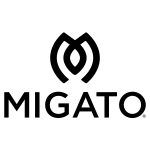 Since its establishment in Greece in 1983, MIGATO has dedicated itself to the fashion of shoes and accessories. By continuously presenting contemporary men and women collections that reflect the latest trends while offering competitive pricing, MIGATO has distinguished itself as a leader in the footwear industry.
Season after season, MIGATO works endlessly to provide a wide variety of styles to satisfy the fashion demands of its loyal customers. From shoes to bags, belts, and other accessories MIGATO continues to extend its product line, covering all aspects of the footwear & accessory spectrum.
More than 120 retail shops have been established in various prime locations that are all found in the heart of commercial traffic. The uniquely styled shops are designed in the modern, minimalist aesthetics which are custom throughout the entire MIGATO chain.
Each MIGATO shop promises unparalleled service, absolute customer satisfaction, and a true fashion shopping experience.
–