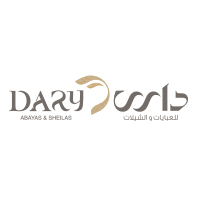 Dary is a contemporary abaya brand Made in Qatar, featuring exclusive bold designs, traditional fits & exceptional quality fabrics, at accessible prices.
Dary provides mid-range abayas, jalabiyas, and sheilas for the young and fashionable Arabian women. Dary believes that every woman can look trendy and stylish without having to forgo their own modest values.
All garments follow the cutting edge of fashion, with attention to detail being paid to each piece. Aimed at the younger customer, Dary is feminine, fresh and fabulous!
–